Rewards to be given to the 1 million users in MENA
More rewards await users as the next pre-registration mark is met
Pre-registrations open for Garena Free Fire MAX till 6 June 2021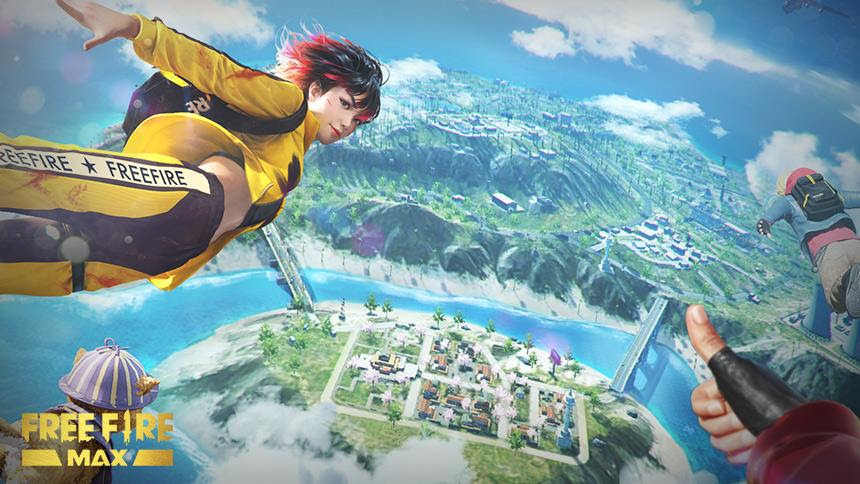 Dubai: Garena announced that Garena Free Fire MAX – which was made available to users in the Middle East and North Africa (MENA) region on 21 April 2021 – has hit the 1 million pre-registration mark.
Rewards await pre-registered users
The 1 million pre-registered users will be receiving 3 Diamond Royale vouchers, along with other rewards, including the Garena Free Fire MAX Skyracer skyboard, 5 Gold Royale vouchers, and 5 Pet Food.
More rewards are up for grabs
Users can stand to receive all existing rewards and more when the next pre-registration mark of 2 million is met. Once hit, users will receive an exclusive Garena Free Fire MAX Raychaser female bundle as the next milestone reward.
Get your friends to pre-register for Garena Free Fire MAX at the pre-registration website today! Pre-registrations open till 6 June 2021.
Garena Free Fire MAX offers an optimised Garena Free Fire experience
Garena Free Fire MAX will be a standalone mobile application that offers players an enhanced Garena Free Fire experience by optimising Garena Free Fire to suit the varying needs of players in the region. Players will be able to enjoy the same Garena Free Fire content and gameplay, but with enhanced graphics and features.
Garena Free Fire MAX players will be able to enjoy enhanced graphics and map effects, as well as added features such as animated login videos and customisable lobbies. Display Mode will be available on Garena Free Fire MAX, allowing players to hide all the UIs in the lobby and take a nice screenshot of your collection!
About Garena Free Fire:
Free Fire is an immersive battle royale game created specifically with mobile gamers in mind. Developed and published globally by Garena, Free Fire was the most downloaded mobile game worldwide in 2020 and 2019, according to App Annie. In 2020, Free Fire achieved a record high of over 100 million peak daily active users globally. Today, more than just a game title, Free Fire commits to inspire young people to battle in their own styles both in game and in life while having fun along the way.