Dubai, UAE – Al Bustan Centre made a dazzling entry into the fashion world with its inaugural fashion show, showcasing stunning and exclusive collections of evening and wedding dresses from renowned brands and boutiques in the UAE. The event, held at Al Bustan Centre, drew significant attention from fashion industry leaders and social media influencers.
The evening commenced with the official opening by His Excellency Shehab Bin Faisal Al Saeed and Dr. Shafeeqa Al Ameri, President of Emirates Association for Women Entrepreneurs. The top management of Al Bustan Centre, including Chief Operating Officer Moussa El Hayek, General Manager Yasser Moussa, and Mall Manager Mouhanad El Rammah, were also present to grace the occasion.
The fashion show exceeded expectations, leaving the audience with an unforgettable fashion experience. "For the past two decades, it was wonderful to see such a great crowd gathered for a fabulous night as the awe-inspiring collections left everyone with an unforgettable fashion experience," said El Hayek.
He added, "Certainly, Al Bustan Centre is the ultimate fashion destination in Dubai and a haven for fashion-forward women. The event was truly a success and will be the first of many incredible shows to come. We would like to thank everyone who supported the Al Bustan Centre Fashion Show 2023. A huge congratulations to all!"
The two-day fashion show highlighted an impressive lineup of masterpieces from talented designers representing featured brands such as Laya Fashion, Bait Al Aroosa, Ameera Alzafaf, Al Daker Couture, Lamaih Haute Couture, Joulia Moda Fashion, Al Noul Fashion, Princess Bridal, Nazo, and Laurent Style.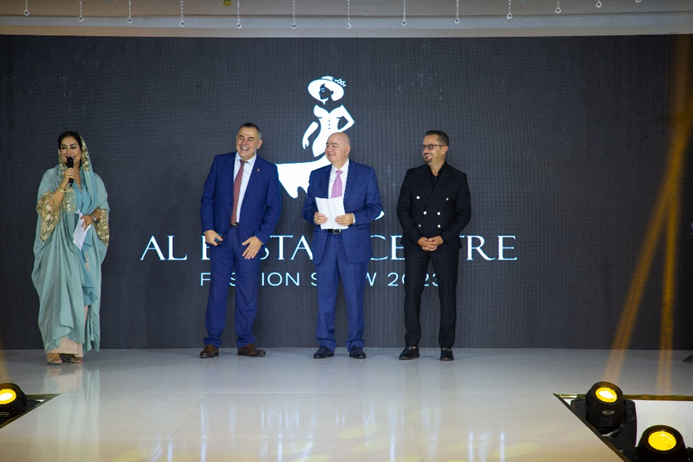 The event sponsors added to the excitement by generously offering a range of prizes to guests, including evening dresses, jewelry and accessories, beauty and wellness treatments, haircare products, perfumes, shoes, purses, and the grand prize—an elegant and fabulous wedding dress for one lucky soon-to-be-bride.
The success of Al Bustan Centre's first-ever fashion show has cemented its position as the ultimate fashion destination in Dubai. The center looks forward to hosting many more extraordinary events in the future.
About Al Bustan Centre:
Al Bustan Centre is the ultimate fashion destination in Dubai for fabulous evening dresses and huge wedding gown collections.
Established in 1997, the shopping mall comprises of 95 shops specializing in women's fashion. Located in Dubai, Al Qusais, Al Bustan Centre is very accessible and to navigate to. Nearest metro station is Al Nahda Station with a walkable distance of 50 meters which is only 3 minutes.
In celebration of its more than 25 years, Al Bustan Centre prides itself as haven for fashion-forward women being the largest of its kind not only in Dubai, but in UAE and GCC, hailed as the ultimate destination for evening and wedding dresses.
Marking glorious decades of fashion innovation and looking back, Al Bustan Centre started as a textile souq, where vibrant fabrics are only offered until they witnessed the increasing demand for ready-made dresses and demi & haute couture collections not only from the Middle East market but on international as well.