Dubai and Riyadh: Jaguar TCS Racing driver, Mitch Evans, believes racing in more new locations around the world will help boost the popularity and profile of Formula E following his victory in the Sao Paulo E-Prix.
The 28-year-old made history by clinching an enthralling victory to become one of the first winners at the inaugural race in Brazil which was watched by more than 23,000 fans. The Kiwi held off Nick Cassidy (Envision Racing) and team-mate Sam Bird to top the podium after the trio finished just half a second apart.
Sao Paulo was the latest new city that the drivers were competing in after Hyderabad and Cape Town were added to this season's ABB FIA Formula E World Championship.
Evans, a runner-up in Season 8, says racing in new locations around the world is key to attracting new fans around the world and believes it's only a matter of time for a race to be held in his home country, New Zealand, one day.
He said: "Formula E is a relatively young championship so it's still in its growing phase. The more we can reach wider markets, increase the fanbase and take the championship to different parts of the world, the better it would be for the championship.
"Europe is definitely a home for motorsports and most of the big races take place there but other markets are also crucial for the competition's growth. There have already been some new locations such as Sao Paulo, Cape Town and Hyderabad which were really exciting races.
"I do think there are markets that the championship can still reach. I would like to see a race happen in Australasia and if it was in New Zealand, it would be incredible. I'm sure that would come eventually."
The win in Brazil is Evans' first of the season and after disappointing results earlier in the season, he is happy to secure his first victory and hopes he can push for a title challenge. He is 47 points adrift of leader Porsche's Pascal Wehrlein.
He said: "I felt the win should have come a little bit earlier in the season as I was in positions where I felt I could win a race before in the season. Winning was a relief but not a surprise. I felt I needed a big result with a win or podium and super happy to have won the race. There are enough races in the championship to catch up to the other drivers and I feel we have the team to build on this."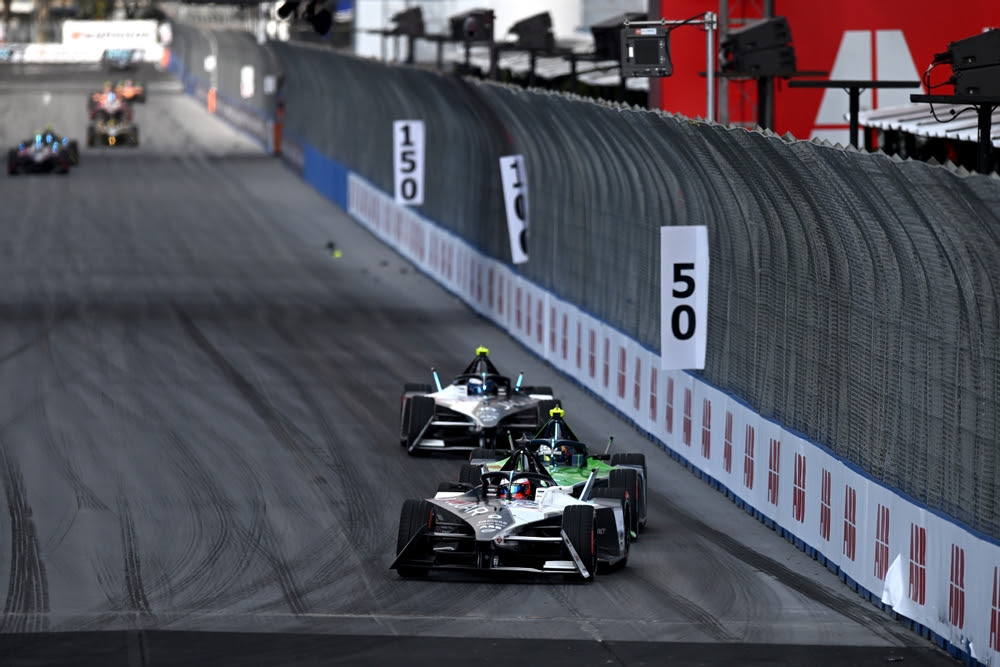 About Formula E and the ABB FIA Formula E World Championship:
As the world's first all-electric FIA World Championship and the only sport certified net zero carbon since inception, the ABB FIA Formula E World Championship brings dramatic racing to the heart of some of the world's most iconic cities providing an elite motorsport platform for the world's leading automotive manufacturers to accelerate electric vehicle innovation.
The Formula E network of teams, manufacturers, partners, broadcasters, and host cities are united by a passion for the sport and belief in its potential to accelerate sustainable human progress and create a better future for people and planet.
About ABB:
ABB is a technology leader in electrification and automation, enabling a more sustainable and resource-efficient future. The company's solutions connect engineering know-how and software to optimize how things are manufactured, moved, powered and operated. Building on more than 130 years of excellence, ABB's ~105,000 employees are committed to driving innovations that accelerate industrial transformation.