DUBAI, UAE /PRNewswire/ — A leading provider of worldwide smart end-to-end supply chain logistics, DP World has onboarded Ex-Amazon Techie, Sangam Reddy as the Vice President of Engineering; 
Purple Quarter closed the leadership mandate.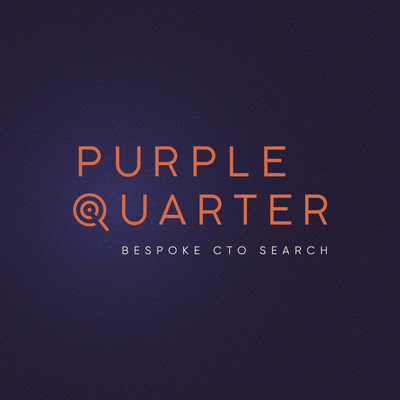 Pradeep Desai, CTO, DP World, commented, "We are delighted to welcome Sangam to the team. As Global VP of Engineering, Sangam will be responsible for Market Access, E-Commerce and Data chain solutions. I am confident that with his expertise, he will help align our tech and business goals. Thank you Purple Quarter for the consolidated efforts throughout the process."
Dubai headquartered, DP World is a leading global port operator. With a vision to 'disrupt world trade and create the smartest, most efficient and innovative solutions while ensuring a positive and sustainable impact on economies, societies, and the planet,' DP World sought a leader for its tech team. It was imperative to have someone join with detailed knowledge and technical know-how. Sangam comes with over 25 years of industry experience.
"Thanks to the Purple Quarter for presenting with this opportunity. I am excited to leverage my experience and contribute to the high-value supply chain industry. My focus at DP World will be to drive an end-to-end technology roadmap, strengthen the technical infrastructure and manage the company's overall core technology. Purple Quarter's support throughout the process is commendable," shared Sangam Reddy.
About Purple Quarter:
Purple Quarter is a global bespoke CTO Search firm. In over five years, it has mapped out over 10,000+ tech leaders worldwide. With a singular approach, it offers detailed insight into the Tech Leadership hiring space for startups and corporates. The diverse clientele includes companies such as Walmart, Swiggy, RBIH, Razorpay, Browserstack, ACKO, PharmEasy and many more.
About DP World:
We are a leading provider of supply-chain solutions, we help trade flow across the globe. Our global network spans across 350 business units in 75 countries, made up of logistics terminals, marine services, ports and economic zones.
We think ahead, anticipate change and deploy industry-leading technology to create innovative trade solutions while ensuring a positive impact on economies, societies and our planet.
Our dedicated, diverse and professional team of more than 103,000 employees are committed to bringing every customer and partner unrivalled value. We do this by building and growing long-lasting relationships – with governments, shippers, traders, and other stakeholders.