Ahead of World Hepatitis Day (July 28), global health system physician discusses symptoms, treatments and liver damage caused by hepatitis B and C: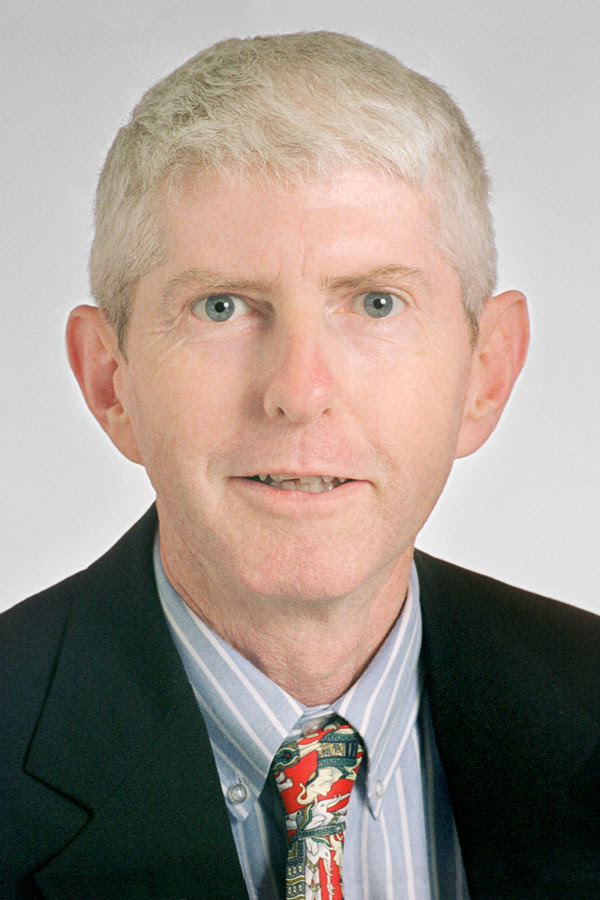 Cleveland: With hepatitis viruses being the seventh leading cause of death worldwide, it is important for all individuals to be screened for Hepatitis C at least once in their lifetime, and to be vaccinated against Hepatitis A and B, says an expert from global health system Cleveland Clinic, speaking ahead of World Hepatitis Day (July 28).
Hepatitis refers to inflammation of the liver. Scores of viruses can cause hepatitis, and the five most commonly involved are named A to E. According to the World Health Organization – which has set the global goal of eliminating viral hepatitis as a public health problem by 2030 – there are more than one million hepatitis-related deaths every year and one new chronic infection every 10 seconds. Of most concern are the blood-borne hepatitis B and C, which together are the most common cause of liver cirrhosis, liver cancer and viral hepatitis-related deaths.
"Hepatitis B and C share several similar features, but there are also some important differences," says physician and professor of medicine William Carey, MD, who is the interim section head of Cleveland Clinic's Hepatology Section.
Dr. Carey explains, "In terms of similarities, both viruses are stealthy, meaning that most of the time there are no symptoms at the time of infection. This is especially true of hepatitis C. In a small percentage of hepatis B cases there might be relatively mild symptoms such as fatigue. In adult-acquired hepatitis B there may be more severe illness, including jaundice and even liver failure."
Due to this absence of symptoms in most cases, says Dr. Carey, many patients have the virus for years or even decades before it is discovered when they report symptoms of liver damage, sometimes already at an advanced stage.
"An important difference between hepatitis B and C is that there is a highly effective vaccine to prevent hepatitis B and there is none for hepatitis C," says Dr. Carey.  "In addition, hepatitis C can be fully cured, while the hepatitis B virus can only be suppressed. Suppression of hepatitis B is sufficient to prevent further liver damage or transmission to others, but as the virus remains dormant in liver cells, it may be reactivated under certain conditions, such as taking some medicines that blunt certain portions of the immune system."
Dr. Carey adds, "The vast majority of hepatis B infections occur at birth, transmitted from mother to child. Luckily most countries now have programs to identify hepatitis B-infected pregnant women and highly effective immunization strategies to prevent mother-to-offspring transmission.  Mothers with a very high viral load will be given medicine to reduce her viral load. which further lessens the chance of baby becoming infected."
Summing up strategies to achieve the World Health Organization's 2030 goal, Dr. Carey says, "To eradicate hepatis B, we need a three-prong strategy, namely, vaccination, interruption of transmission from mother to child, and for those who are infected, suppression of the virus through medication. To eradicate hepatitis C, we need all individuals to be screened and those infected to be treated."
Regarding the last point, Dr. Carey says World Hepatitis Day is an opportunity to create awareness that there is now an extremely safe and effective treatment for hepatitis C, says Dr. Carey. "Although relatively costly, the treatment has no significant side effects and works for all genotypes of hepatis C found around the world. Given these facts, all individuals should be screened at least once in their lifetime so that infections can be treated straight away, quickly halting liver damage caused by the virus."
Boxout: Additional precautions
As transmission of hepatitis B and C occurs through bodily fluids, particularly blood, Dr. Carey advises healthcare workers and individuals who participate in behaviors that increase their risk of infection to speak to their physician about the need for regular screening.
If individuals do test positive for viral hepatitis, they need to have their liver assessed for damage, which can be done through simple blood tests, and non-invasive tests to assess the amount of liver fibrosis or scarring, says Dr. Carey. If liver damage such as cirrhosis is found, this will need to be treated and patients will also need to be screened regularly for liver cancer. "Interestingly, in many cases when people who have developed cirrhosis are treated for hepatitis, their cirrhosis goes away too, although the elevated risk for liver cancer remains," Dr. Carey notes.
About Cleveland Clinic:
Cleveland Clinic is a nonprofit multispecialty academic medical center that integrates clinical and hospital care with research and education. Located in Cleveland, Ohio, it was founded in 1921 by four renowned physicians with a vision of providing outstanding patient care based upon the principles of cooperation, compassion and innovation. Cleveland Clinic has pioneered many medical breakthroughs, including coronary artery bypass surgery and the first face transplant in the United States. U.S. News & World Report consistently names Cleveland Clinic as one of the nation's best hospitals in its annual "America's Best Hospitals" survey. Among Cleveland Clinic's 77,000 employees worldwide are more than 5,658 salaried physicians and researchers, and 19,000 registered nurses and advanced practice providers, representing 140 medical specialties and subspecialties. Cleveland Clinic is a 6,699-bed health system that includes a 173-acre main campus near downtown Cleveland, 23 hospitals, more than 275 outpatient facilities, including locations in northeast Ohio; southeast Florida; Las Vegas, Nevada; Toronto, Canada; Abu Dhabi, UAE; and London, England. In 2022, there were 12.8 million outpatient encounters, 303,000 hospital admissions and observations, and 270,000 surgeries and procedures throughout Cleveland Clinic's health system. Patients came for treatment from every state and 185 countries. Visit us at clevelandclinic.org. Follow us at twitter.com/ClevelandClinic. News and resources available at newsroom.clevelandclinic.org.