Cleveland Clinic ranked No. 1 heart hospital in U.S. for 29th consecutive year and No. 1 hospital in Ohio.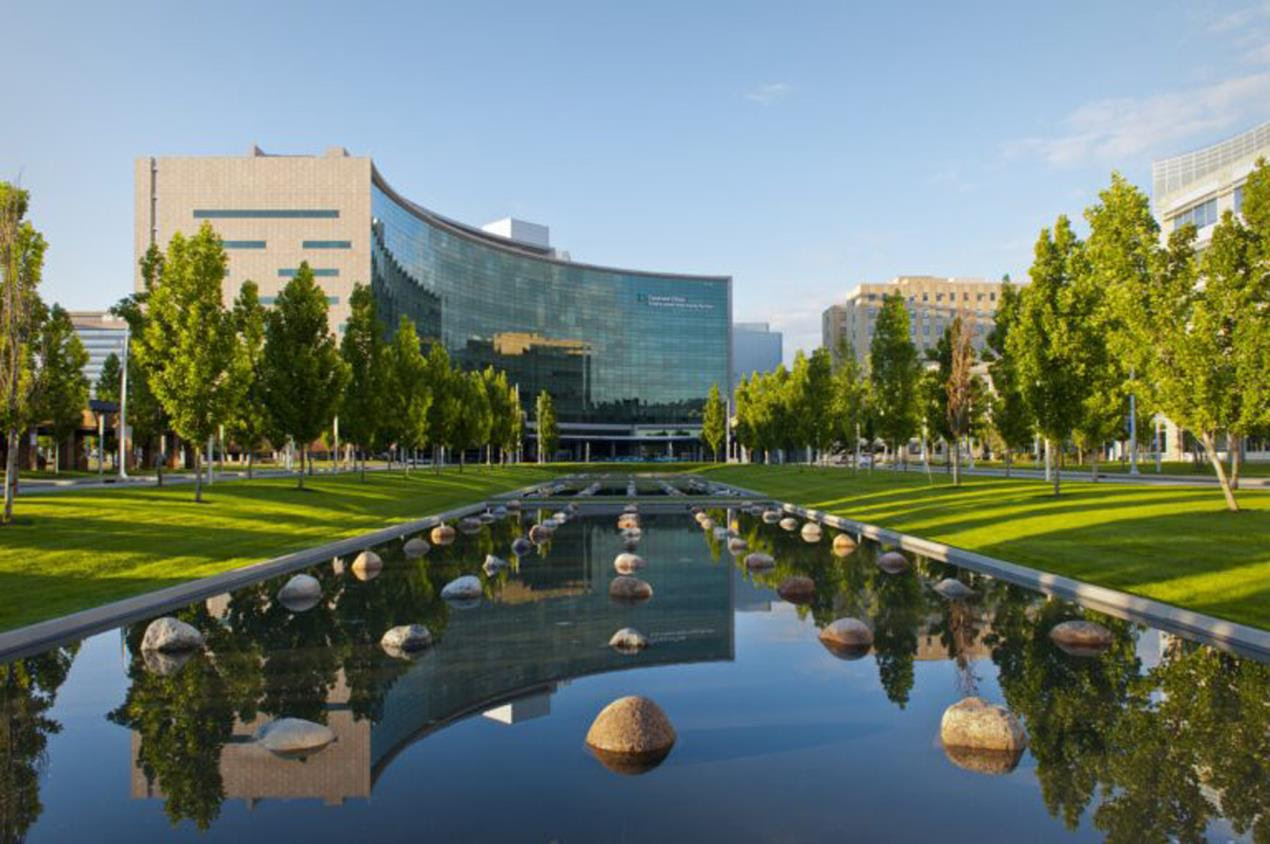 Cleveland: US News & World Report has named Cleveland Clinic to its Honor Roll of the top hospitals in the country in its 2023-24 Best Hospital Rankings.
The annual rankings also named Cleveland Clinic the No. 1 hospital for cardiology, heart and vascular surgery for the 29th year in a row, as well as the No. 1 hospital in Ohio.
The Honor Roll recognizes 22 top-performing hospitals. Unlike previous years, US News is not ranking Honor Roll hospitals in numerical order this year, instead recognizing the fact that all Honor Roll hospitals meet the highest quality standards of care.
Cleveland Clinic supports the change as the overall numerical rankings do not meaningfully distinguish differences in care between Honor Roll hospitals.
"We recognize no methodology is perfect; therefore, we encourage individuals to use a variety of sources to help identify quality care," said Leslie Jurecko, M.D., Cleveland Clinic's Chief Safety, Quality and Experience Officer. "While we are proud of our performance, we will continue to focus on doing what matters most – striving to provide the highest quality, safest patient-centered care; supporting research and clinical innovation; and serving our communities."
Cleveland Clinic has been a pioneer in healthcare transparency, reporting outcomes and quality metrics across many medical and surgical specialties to help patients make informed choices.
About Cleveland Clinic:
Cleveland Clinic is a nonprofit multispecialty academic medical center that integrates clinical and hospital care with research and education. Located in Cleveland, Ohio, it was founded in 1921 by four renowned physicians with a vision of providing outstanding patient care based upon the principles of cooperation, compassion and innovation. Cleveland Clinic has pioneered many medical breakthroughs, including coronary artery bypass surgery and the first face transplant in the United States. Cleveland Clinic is consistently recognized in the U.S. and throughout the world for its expertise and care. Among Cleveland Clinic's 77,000 employees worldwide are more than 5,658 salaried physicians and researchers, and 19,000 registered nurses and advanced practice providers, representing 140 medical specialties and subspecialties. Cleveland Clinic is a 6,699-bed health system that includes a 173-acre main campus near downtown Cleveland, 23 hospitals, more than 275 outpatient facilities, including locations in northeast Ohio; southeast Florida; Las Vegas, Nevada; Toronto, Canada; Abu Dhabi, UAE; and London, England. In 2022, there were 12.8 million outpatient encounters, 303,000 hospital admissions and observations, and 270,000 surgeries and procedures throughout Cleveland Clinic's health system. Patients came for treatment from every state and 185 countries. Visit us at clevelandclinic.org. Follow us at twitter.com/ClevelandClinic. News and resources available at newsroom.clevelandclinic.org.