The property has led several CSR campaigns and partnerships in recent months that have seen healthcare, scientific research, and community support efforts brought to the forefront.
Radisson Hotel Riyadh Airport has revealed a series of CSR initiatives undertaken by the the hotel to support health-related campaign efforts in the local community.
The property collaborated with Daam Broker Insurance, a specialised insurance organisation, and Ali Bin Ali Hospital, a leading medical facility in Riyadh, to provide a line-up of complimentary services to over 100 guests and staff in the hotel lobby. These included free medical check-ups and consultancies, free dental check-ups and consultancies, and free vital sign checks.
In line with its ongoing commitment to support the health and wellbeing of its patrons, Radisson Hotel Riyadh Airport also partnered with the Kingdom's Ministry of Health to host an on-site Blood Donation event for staff and guests to partake in.Donations made over the course of the blood drive will provide much-needed support to the local medical community and its patients.
Radisson Hotel Riyadh Airport also demonstrated its dedication to advancing scientific research and development through the recent signing of a memorandum of understanding (MoU) with Imam Mohammed Ibn Saud University. The MoU establishes and outlines several strategic goals for both entities that will see scientific research, training, consulting, quality assurance, and experiential learning brought to the forefront of education and business operations with the aim of promoting Saudi Vision 30.
Commenting on the partnership, Amir Ataya, General Manager of Radisson Hotel Riyadh Airport, said: "The Charity Committee for Orphans' Care (INSAN) was Radisson Hotel Riyadh Airport's first partner in 2022. Since that time, we have remained committed to championing services that help and strengthen our local community, seeking to promote research efforts around childhood-related illnesses and support the families of children battling disabilities in our communities.
"The hotel's recent CSR initiatives and strategic partnerships underscore our prioritisation of health and wellbeing and are a testament to the responsibility and influence we have within the Kingdom's capital. We remain a key supporter of Saudi Vision 30 and hope to continue driving impact throughout our local communities, and beyond."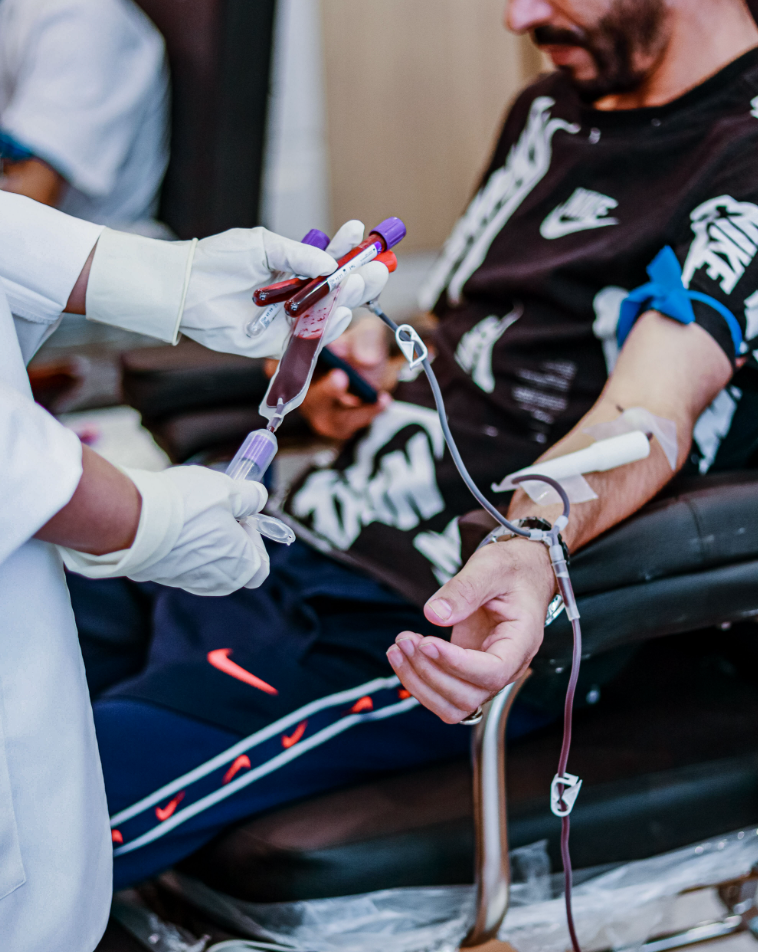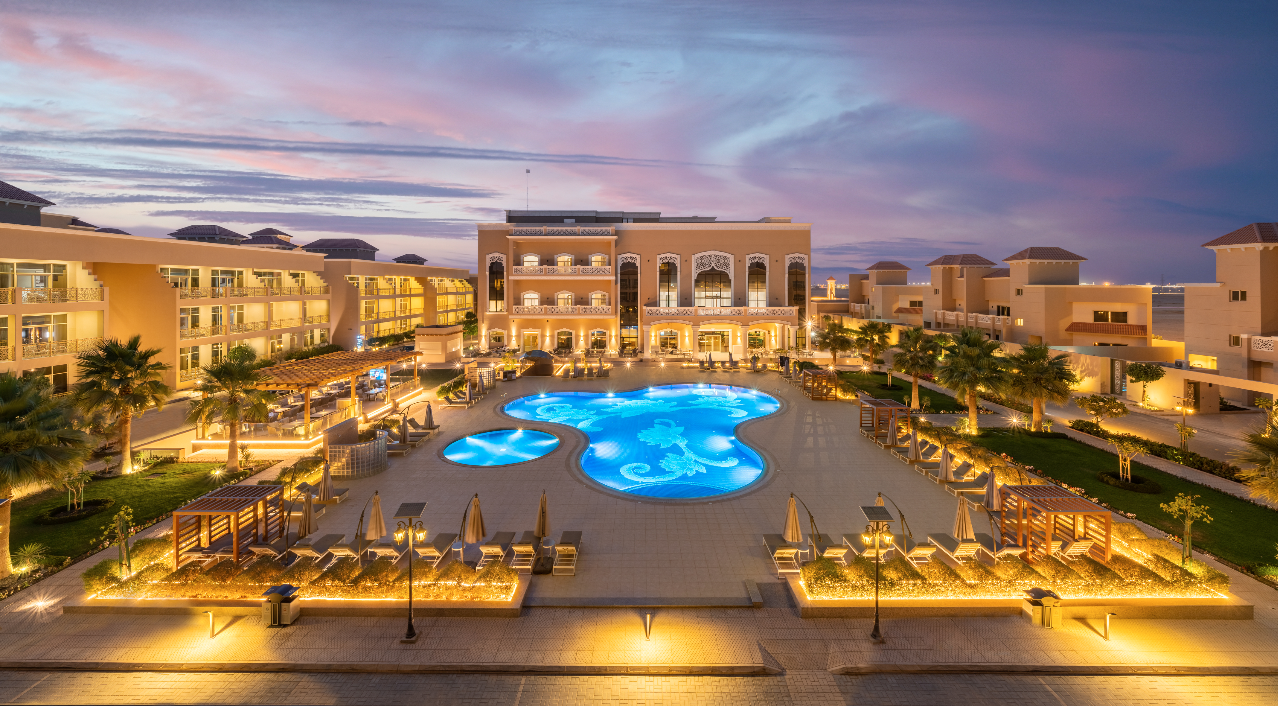 ABOUT RADISSON HOTEL RIYADH AIRPORT:
Whether planning a quick trip to Saudi Arabia's capital or an extended stay, the Radisson Hotel Riyadh Airport boasts top-notch amenities and services. Book with us for an unforgettable business trip, family vacation, or corporate event. Suitable for business travelers, groups, and families alike, the hotel consists of 471 rooms, including spacious rooms, family connecting rooms, duplexes, and villas. Let us know if you require larger units or are booking an extended stay. We also offer club carts for luggage service at check-in and check-out for added comfort.
Spend an afternoon exercising in the fitness center, which has separate options for men and women, or indulge in the relaxing spa. Take a swim in one of our three outdoor swimming pools, or two indoor pools. Enjoy all-day dining at Lune Restaurant with a variety of dishes to suit your taste, relax in the more casual Kasbah Café, or treat yourself to a delicious meal without leaving the comfort of your room with our 24-hour room service.
Unwind in our bright and modern accommodations in Riyadh:
Choose from an array of different rooms, family accommodations, or more spacious lodging in one of our villas or Duplex Suites. The Radisson Hotel Riyadh Airport offers 471 rooms, suites, and accommodations, each with comfortable and sleek modern interiors. Enjoy peace and quiet during your stay from your private balcony and treat yourself to our top-notch amenities, including comfortable king-size beds, a TV with mirror casting, free Wi-Fi to stay connected, and an in-room Nespresso machine to start your morning right.
Host a memorable event, big or small, in one of our spacious meeting and event spaces:
Radisson Hotel Riyadh Airport is a unique and private place for meetings and events, located in a quiet area. Ideal for corporate or personal events, our hotel boasts 11 different spaces and an auditorium, for a total of over 1,800 square meters of dedicated meeting and events space. As an added bonus for our guests, each reservation of a meeting room includes a coffee break. Enjoy free Wi-Fi, high-quality audio-visual equipment, and complimentary parking.
Discover delicious international and Arabic flavours at our restaurants:
Whether you're in the mood for international cuisine or something more authentic, our on-site restaurants have something for everyone. Choose between casual and cool Kazbah Café, and chic all-day dining at Lune. Dine in style inside or outdoors on the terrace. Either way, you won't have to travel far to have a delicious dining experience with these two options at your doorstep.
ABOUT RADISSON HOTEL GROUP:
The Radisson family of brands can be found around the world in more than 120 countries, with currently over 1,700 hotels in operation and under development. Radisson Hotel Group operates the business in EMEA and APAC with over 1,150 hotels in operation and under development. The international hotel group is rapidly growing with a plan to significantly grow the portfolio. The Group's overarching brand promise is Every Moment Matters with a signature Yes I Can! service ethos.
The Radisson family of brands portfolio includes Radisson Collection, art'otel, Radisson Blu, Radisson, Radisson RED, Radisson Individuals, Park Plaza, Park Inn by Radisson, Country Inn & Suites by Radisson, and prizeotel brought together under one commercial umbrella brand Radisson Hotels.
Radisson Rewards is Radisson Hotel Group's loyalty program, which delivers an elevated experience that makes Every Moment Matter. As the most streamlined program in the sector, members enjoy exceptional advantages and can access their benefits from day one across a wide range of hotels in Europe, Middle East, Africa, and Asia Pacific.
Radisson Meetings provides tailored solutions for any event or meeting, including hybrid solutions placing guests and their needs at the heart of its offer. Radisson Meetings is built around three strong service commitments: Personal, Professional and Memorable, while delivering on the brilliant basics and being uniquely 100% Carbon Neutral.
At Radisson Hotel Group we care for people, communities and planet and aim to be Net Zero by 2050 based on the approved near-term Science Based Targets. With unique solutions such as 100% carbon neutral Radisson Meetings, we make sustainable hotel stays easy. To facilitate sustainable travel choices, all our hotels are becoming verified on Hotel Sustainability Basics.
The health and safety of guests and team members remain a top priority for Radisson Hotel Group. All properties across the Group's portfolio are subject to health and safety requirements, ensuring we always care for our guests and team members.
ABOUT RADISSON:
Radisson is an upscale hotel brand that offers Scandinavian inspired hospitality, which enables guests to find more harmony in their travel experience. With natural surroundings and unexpected delights, Radisson inspires the art of being in the moment. We are committed to helping our guests find the right balance for their stay, removing the discomforts travelling may bring and enabling them to switch off and relax, using our Yes I Can! attitude to ensure satisfaction of every guest. Radisson hotels can be found in suburban and city settings, near airports and leisure destinations. Guests and professional business partners can enhance their experience with Radisson by participating in Radisson Rewards, an international loyalty program offering exceptional benefits and rewards.
Radisson is part of the Radisson family of brands, which also includes Radisson Collection, art'otel, Radisson Blu, Radisson RED, Radisson Individuals, Park Plaza, Park Inn by Radisson, Country Inn & Suites by Radisson, and prizeotel brought together under one commercial umbrella brand Radisson Hotels.